Scientific reviews and challenges in cybersecurity
Inria publishes the Cybersecurity White Book. Avalon security activities are briefly discribed (page 127).
Digital transformation opens up a wealth of opportunities, but it also leaves our IT systems and personal data increasingly exposed to attacks. Whether it's governments or major operators, the risks are substantial from both a human and an economic point of view. With this in mind, Inria has unveiled a new white paper on the subject of cybersecurity, the goal being to take stock of the major scientific challenges and raise awareness of the importance of the issue.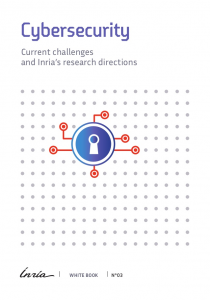 Download the white book at the official web page: https://www.inria.fr/en/news/news-from-inria/inria-publishes-its-white-paper-on-cybersecurity